[[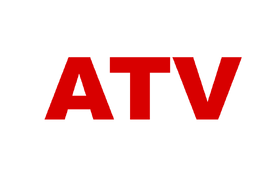 ATV was an American cable network that is owned by DPS Networks. The channel primarily airs uncensored original shows, along with a amount of movies & syndicated programs. The channel's name originally stood for ADULT 64, but in 2008 the full name has changed to ATV. On June 6, 2015 ATV began to shut down after a lawsuit from Harlo Cat suing DPS for using Harlo Cat's shows without permission.
Early history
Edit
Adult 64, as ATV was originally known, debuted on September 5th, 2002 as a non-commercial channel.Its original format focused on adult movies that aired during the afternoon and early evening hours in a commercial-free, generally unedited, uncut and colorized format.
Rising of original programming (2014-present)
Edit
In 2014 the network debuted its first original animated comedy series Martinburg, about a 15-year old boy named Dakaylon Jumpwood.
List of programs broadcast by ATV
Screen bugs
Edit